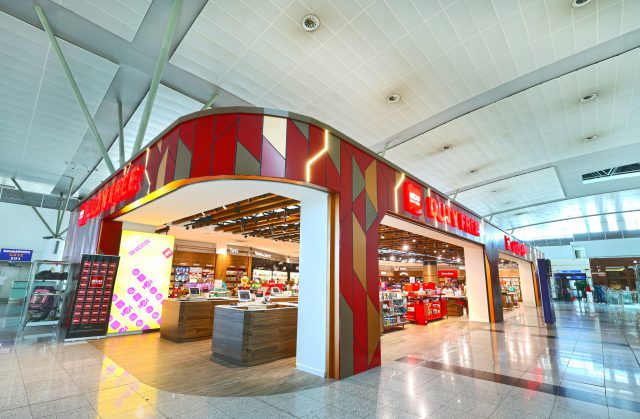 A new, refurbished duty-free store operated by ATU Duty Free which is in partnership of TAV Airports, one of the global leaders in airport operations and Gebr.Heinemann/Unifree, two of the most experienced companies in duty-free business, was opened at Tbilisi International Airport.
🧳 The new store offers privileged shopping experience to passengers on the departure floor with its lighting details and eye-catching interior architecture.
ATU Duty Free's new main store has close to 80 luxury world brands together with the new added brands to its portfolio.
🍷In addition to the new duty-free store, Georgian wines store operated by ATU Duty Free, at Tbilisi airport where travelers can choose from the variety of local product. Located on the departure floor of the departure Terminal, the Georgian wines store offers a wide range selection of products from around 50 local brands in the categories of wine, food and souvenirs.
✅ATU Duty Free, one of the leading companies in travel retail sector provides duty free services at more than 110 stores in 20 airports and 1 cruise port, in 6 countries over 3 continents. ATU operates Old Bazaar concept stores and more than 20 luxury boutique stores at Istanbul Airport. Operating duty free store at Galataport Istanbul cruise port.
🔷 ATU Duty Free also providing duty free services at:
📍Tbilisi, Batumi and Kutaisi airports in Georgia;
📍 Ankara, Izmir, Alanya and Bodrum airports in Turkey;
📍 Skopje and Ohrid airports in Macedonia;
📍 Enfidha, Monastir, Carthage, Jerba, Sfax, Tozeur and Tabarka airports in Tunisia;
📍 Riga Airport in Latvia;
📍 Salalah Airport in Oman.
✅ Founded in partnership with TAV Airports and Unifree Duty Free / Gebr. Heinemann, ATU Duty Free offers passengers 50 000 products of the leading world brands.